On the shores of Lake Tahoe, where crystal clear, turquoise water glistens amidst towering mountain peaks, there is a magnetic pull to the beauty that surrounds it. Considered to be one of the most beautiful places in the world, this natural treasure is an outdoor enthusiast's dream. This year-round outdoor playground offers twelve ski resorts, miles of hiking and biking trails, dozens of beaches, and 39 trillion gallons of water to enjoy.
I moved to Lake Tahoe to follow my passion for skiing. Infamous for record-breaking snowfall, world-class terrain, and multiple resorts to choose from; I knew it was the destination for me. My original plan was to move there for the winter, which little to my knowledge, was every local's story. When asked what my plans were after ski season, the classic response was "you have to experience a summer in Tahoe". Little did I know that this winter wonderland transformed into a summer paradise, and I had to see for myself.
What draws many people to Lake Tahoe is the dazzling blue waters, bountiful sunshine, and endless summer fun. From boating to camping, there are endless activities to choose from. However, the summer sport that most people gravitate to is paddle boarding. Offering endless access to the shoreline, beaches, and unbeatable views, I couldn't wait to get out on the lake and experience it for myself. With the option of either a fiberglass or inflatable board, I decided to visit a local shop to learn more about each.
Inflatable Vs. Fiberglass Paddle Board
It's important to understand the main difference between each style of paddleboard before you head out on the water. Each with its own unique benefits, choosing which one depends on your needs, preference, and lifestyle. It also depends on whether you're planning on renting or investing in one. In recent years, inflatable paddle boards have seen a rise in popularity, due to their convenience, versatility, and portability.
Inflatable
Inflatable paddle boards feature PVC exteriors with drop-stitch construction that creates an air core. They come with a pump for inflating the board and a storage bag for convenient storing purposes. When fully inflated, they reach 12-15 pounds per square inch and are extremely rigid and stable. Many people today are drawn to the qualities of an inflatable paddle board due to the fact that they are easily portable, durable, and can be conveniently stored away. If you enjoy
paddle boarding in different locations and have limited storage space, you will love the ease of an inflatable paddle board.
Fiberglass
Fiberglass paddle boards have an EPS foam core that is wrapped with fiberglass and epoxy. Compared to an inflatable paddle board, a traditional style tend to be more rigid and have a higher overall volume. The biggest advantage to a fiberglass paddle board is they don't rely on air for rigidity, offering higher performance. Though they are more responsive and rigid, they are less convenient to transport and store.
Though there are benefits to each style of SUP, inflatable paddle boards have become the more popular choice for recreational paddlers. Between the approachability, convenience, and portability, they prove to be the easiest, most versatile style of SUP. That being said, with so many different styles and brands, it can be difficult to know which one to pick for your next water excursion. In order to help make the process easier, we have compiled a list of carefully reviewed inflatable paddle boards for 2022.
1. Bluefin Cruise Carbon 10'8″
Bluefin Cruise Carbon:
The Bluefin Cruise Carbon board is a highly rigid best suited for cruising through calm waters while exploring the shoreline. Packed with high performance qualities, the eye-catching design and carbon-railing construction combined with an air/duo chamber creates a stable and fast ride. With a kayak conversion kit and seat included, you have the ability to transform this versatile paddle board into a kayak for unlimited water adventures. It also comes with an extensive accessory kit including a user manual, fiberglass shaft paddle, dual-action pump, waterproof phone case, repair kit, coiled leash, and a backpack.
Whether you're venturing out for a sunny, mid-day adventure or an overnight expedition, you will have the storage for all of your belongings. Don't forget to take advantage of the GoPro mount to capture every moment! This board offers excellent stability and maneuverability for all skill levels and delivers high performance for calm water cruising.
Isle Explorer:
Next up on our list is the Isle Explorer. Designed with high-quality materials and sturdy construction, this SUP is ready for anything. From long-distance paddles to windy afternoons, you will feel confident and stable on the Isle Explorer thanks to the moderate width and volume that is ready to take on any choppy conditions. Featuring a dual-cargo system and easy-to-use carry handle, this paddle board is not only a breeze to put in and out of the water, but has ample room for any additional gear. Despite the spaciousness of this board, it is extremely lightweight and combines all-around performance with higher-end materials and design. Boasting a triple-fin, it provides user-friendly stability for all levels of paddlers. It is also incredibly easy to transport with the comfortable middle carrying handle, plus additional front and rear grab handles. The pump that comes with this board features a designated, color-coded ideal inflation zone to assist you with your inflation process.
Take advantage of the included backpack to easily roll up and pack your board away once finished. For a modest and reasonable price of $745, you are getting a high-performance paddle board made with top quality materials and durable construction.
3. iRocker All-Around (10'6″/11'6″)
iRocker All-Around:
The iRocker All-Around paddle board has earned itself the best-selling title from year's past due to the well-rounded nature of the product. Geared towards all levels of skill and all-weather conditions, this board is ideal for those looking to try their hand at the sport without diving in head first. At the modest price of $539, you are investing in an outstanding paddle board with high-quality materials, construction, and performance. The not so modest length of 10 feet allows for extra stability, weight, and the ability to hold up to two paddlers. Similar to a hardboard but only half the weight, this super durable board is designed with a triple-layered PVC structure giving it reliable speed and stability.
Made with beginners in mind, it was designed to be highly maneuverable and comes fully equipped with an adjustable carbon paddle, dual chamber, triple action hand pump, and a backpack carry bag. For those looking for a reasonably priced paddle board to ease into the sport and enjoy the water with confidence and ease, the iRocker All-Around board is your top pick.
4. Atoll 11'
Atoll 11':
For those looking to adventure and bring their SUP along for the ride, the Atoll 11' is a highly recommended all-around inflatable paddle board. Ready to take on any and all conditions, the Atoll is carefully designed with machine laminated dual-layer PVC construction, the lightest and strongest inflatable SUP material out there. As a result, weighing in at just around 22 lbs, this board is light enough to transport to wherever adventure is calling without sacrificing durability. Simply throw it in the newly designed, heavy-duty backpack travel bag featuring sturdy zippers and padded shoulder/waist straps. Whether you're looking to hike to a remote lake or carry it to your favorite beach, the Atoll is the perfect board for everything.
With several unique features, this board stands out from the rest between its design and capabilities. The diamond grooved traction pad offers excellent grip support and is exceptionally comfortable to stand on for hours at a time. We also love the lightweight, fiberglass paddle and removable bungee cargo system, allowing for the ability to strap on a cooler or any other additional items you want with you. With a sleek, minimalist design, this board will become a staple for all of your outdoor adventures to come.
Roc Explorer 10':
The final product on our list is the Roc Explorer 10'. This high quality SUP is our most affordable board on the list and is geared towards any level of skill or young paddlers. The competitive lightweight nature of the Roc Explorer allows for nimble control and maneuverability while at the same time prioritizing stability and support. Made with high quality, military grade materials and an extra-wide design, it lacks the weight but not the durability.
A comfortable, easy-to-use board for beginners, the entire paddle board package includes everything you need for a day out on the water including collapsible aluminum paddle, safety leash, hand pump, backpack and waterproof bag for essentials. If you are someone who doesn't want to break the bank but wants to invest in a fun and convenient SUP for all weather conditions, the Roc Explorer is your ticket.
Thanks for reading our review of the best inflatable paddle boards for 2022. Grab yours online before your next adventure.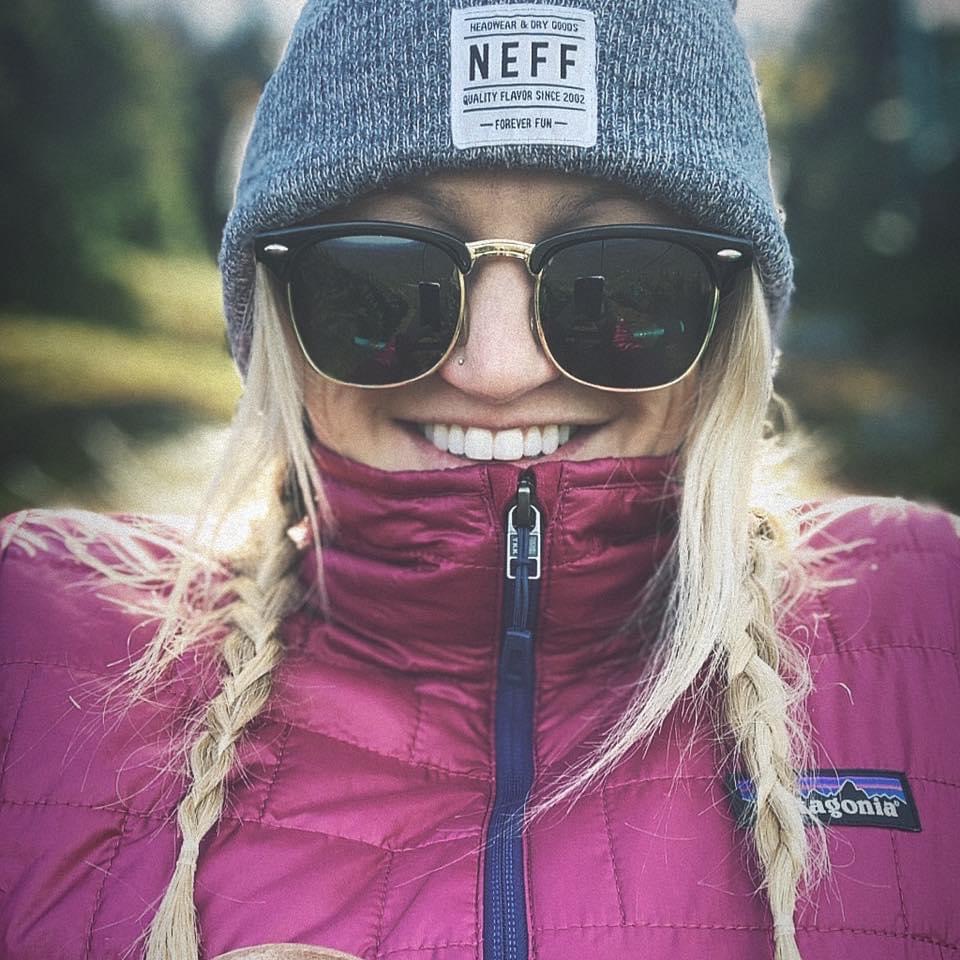 Hi! I'm Emily Crofton. I am a Freelance writer and photographer based out of Burlington, VT, specializing in telling outdoor stories for brands interested in creating engaging content. I am also a Freestyle Ski Coach, Certified Health Coach, and passionate outdoor enthusiast. When I'm not writing or capturing moments, you can find me skiing, hiking, biking, camping, or adventuring with my dog. You can reach me through my website or on Instagram!