The forecast was calling for a solid foot of fresh snow overnight. My gear was still wet from the day before, hanging carelessly in front of the fire. The excitement and anticipation for the day ahead was whirring in the air. Alarms were set, boots were dry, and the skis were lined up by the door. The next day was going to be one for the books. You know, one of those days where you're smiling from ear to ear, legs trembling from skiing bell to bell. It's the type of day you spend reminiscing about with your friends for years to come. 
Much to our surprise, the foot of fresh snow turned to two feet over the course of the night, leaving us even more ecstatic for our dream day on the mountain. The lift line was jamming, with skiers from all generations high-fiving and cheering, patiently waiting for the ski patrol to load. I couldn't wait to be standing on top of the mountain, looking down at the fresh line ahead of me. After a ride up the lift that felt like a decade, the skies cleared and the sun shone down on the feet of new powder. Within just a few hours, the day had gone from gusty winds and blinding snow to blue skies with bountiful sunshine.
As a seasoned skier, one who has experienced all types of days on the mountain, I had planned for the varying weather conditions by wearing my favorite pair of goggles. Aside from boots and skis, goggles remain one of the most crucial pieces of gear in my opinion. The right pair can either make or break your skiing experience. With a quick lens change, I was set to go.
Mother nature abides by no rules when it comes to weather, especially in the winter. Having experienced my fair share of days skiing wearing the wrong goggles or lenses for the weather conditions, I value the importance of investing in a high-quality pair of ski goggles. Whether the day is calling for sun, low-light, poor visibility, or snow showers, you want to be able to ski safely and with confidence. Each type of weather condition requires a certain type of goggle lens, which a lot of people don't realize.
With so many brands to choose from, it can feel daunting to know which pair is the right one for you. That's why we've compiled a list of carefully reviewed ski goggles for 2022.
1. Smith 4D Mag
Smith 4D Mag:
The Smith 4D MAG goggles remain one of the top picks for skiers, thanks to the state-of-the-art technology and interchangeable lenses. Known for engineering top-of-the-line products, Smith holds a reputable reputation in the ski industry, continuing to create high-quality gear for athletes of all backgrounds. With an expansive lineup of ski goggles to choose from, the 4D MAGs stand out as one of the most user-friendly, versatile goggles. Focusing on the maximum field of view, Smith went above and beyond by increasing the overall field of vision by 25% over the infamous I/0 MAG. They did so by adding more space at the corners of the goggles, increasing your peripheral view substantially. To further assist your field of view, you get the option of two different lenses, each with advanced lens technology featuring anti-fog and Chromapop filters. On days where the weather conditions change on a dime, simply switch out your bright and low light interchangeable lenses. With the mechanical locking mechanism, your lenses lock securely in place but through the push of a lever, you can easily swap them out.
Designed to fit accordingly with any smith helmet, the infamous "gaper gap" is a thing of the past. AirEvac Integration Technology plays an important role in ventilation, significantly reducing the risk of fogging. The 3-layer DriWix face foam provides unbeatable comfort while the Quick-Fit strap adjustment system with clip buckle makes fitting to your specific needs easy as ever. Between the level of optical clarity, comfort, and level of performance, the Smith 4D MAGs are at the top of our list.
2. Giro Contour
Giro Contour:
Next up on the list are the Giro Contour Goggles. Offering 100% UV protection and interchangeable lenses, your ability to scope out your next line will be unmatchable. Through the use of expansion view technology plus a frameless design, you have endless access to unobstructed views with excellent peripheral vision. On days when you're more prone to fogging, the Giro antifog coating steps in to help keep your vision clear which can go a long way as far as seeing your way around the mountain. Another feature that we love is the brand new lens curvature that also aids your ability to see better, whether you're in the trees or a wide-open powder field.
New in the world of ski goggle technology, Giro utilized the magnetic quick-change lens system, a revolutionized way of swapping out different lenses. Not all goggles have this system, and for ease of use, we love how easy it is to simply pop out a pair of lenses and magnetically fasten an alternative pair without having to go into the lodge and hassle with the change out. Seamlessly fitting with any Giro helmet and featuring a triple-layer face foam with microfleece facing, you'll be skiing with not only style but top-of-the-line comfort and vision as well. At half the price of the Smith 4D MAGs, you're getting a lot of bang for your buck.
Oakley Flight Deck:
As one of the most well-known brands in the industry, Oakley has been a leader in producing high-quality, mindfully crafted gear year after year. Engineered to ensure the most accurate anatomical fit, the Flight Decks not only provide all day comfort, but are highly efficient in terms of wicking away moisture from your face. Having a well-fitted pair of goggles is crucial, especially for those days when the weather is inclement and the risk of fogging is high. Performance on the hill can be inhibited when visibility is poor, which is why Oakley incorporated HDO Lens Technology to heighten clarity at all angles of view.
Another feature that gave us even more reason to put these goggles on the list is the revolutionary prizm lens. Through military inspired technology, wavelengths along the color spectrum are strategically blocked out in order to maximize the contrast between all possible colors and lightings. This takes your visibility to the next level, enhancing your overall ability to see clearly no matter what type of weather day you're skiing in. Between the classic, rimless design and excellent peripheral awareness, the Oakley Flight Decks are among the top five for their next level visibility and comfort.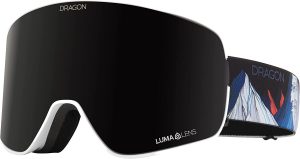 Best For: Unparalleled Peripheral Vision, Medium to Large Fit
Latest Price: $124
Overall Rating (100+ reviews):
Dragon Alliance NFX2:
The Dragon NFX2 are a recently revolutionized model, building off of the original Dragon NFX goggles. Boasting a slightly smaller profile and frameless design, Dragon focused on appealing to a variety of face shapes and sizes this time around. We love a one size fits all approach when it comes to goggles because it attracts a wider audience and these goggles should do just that. With an intuitive Swiftlock Technology, switching out lenses couldn't be easier. With a simple flip of a lever, you are ready to pop out the old and click in the new lenses.
Coming with all of the bells and whistles and for a middle of the road price, the NFX2s are an excellent choice for your everyday goggle. The super anti-fog technology works efficiently with specifically designed lens ventilation, reducing the risk of fogging and unwanted moisture. No need to worry about cutting your day short due to goggle issues! Triple face foam with micro-fleece lining provides the level of comfort you dream of in a pair of ski goggles. With a moderate profile and unique look, the NFX2s boast style and functionality all in one.
Smith Squad Mag:
Last but not least, we have another excellent product from Smith. With such an impressive fleet of goggles, we chose two pairs of Smith goggles as they continuously impress us with their products. The Squad MAGS are the new and improved version of the iconic Squad goggle, which has been a top pick for skiers for many years. Utilizing Smith's innovative technology plus added features, the MAGs boast a slightly larger frame, increasing the amount of peripheral vision and overall field of view. With two interchangeable chromapop lenses, you have the luxury of easily swapping your lenses when lighting conditions change.
One of our favorite features of the MAGs is the responsive fit technology, which allows the frame to adjust and flex to the specific contours of your face. This next level ability makes these goggles unique and highly desirable. Finding the right pair of goggles means taking into consideration your specific needs based on fit, size, and individual preferences. Smith goes above and beyond with all of their goggles to satisfy every type of consumer and that's why we felt compelled to include two pairs of their goggles. At a slightly higher price, the value is well worth it.
Thanks for reading our review of the best ski goggles for 2022. Grab a pair online before your next winter adventure.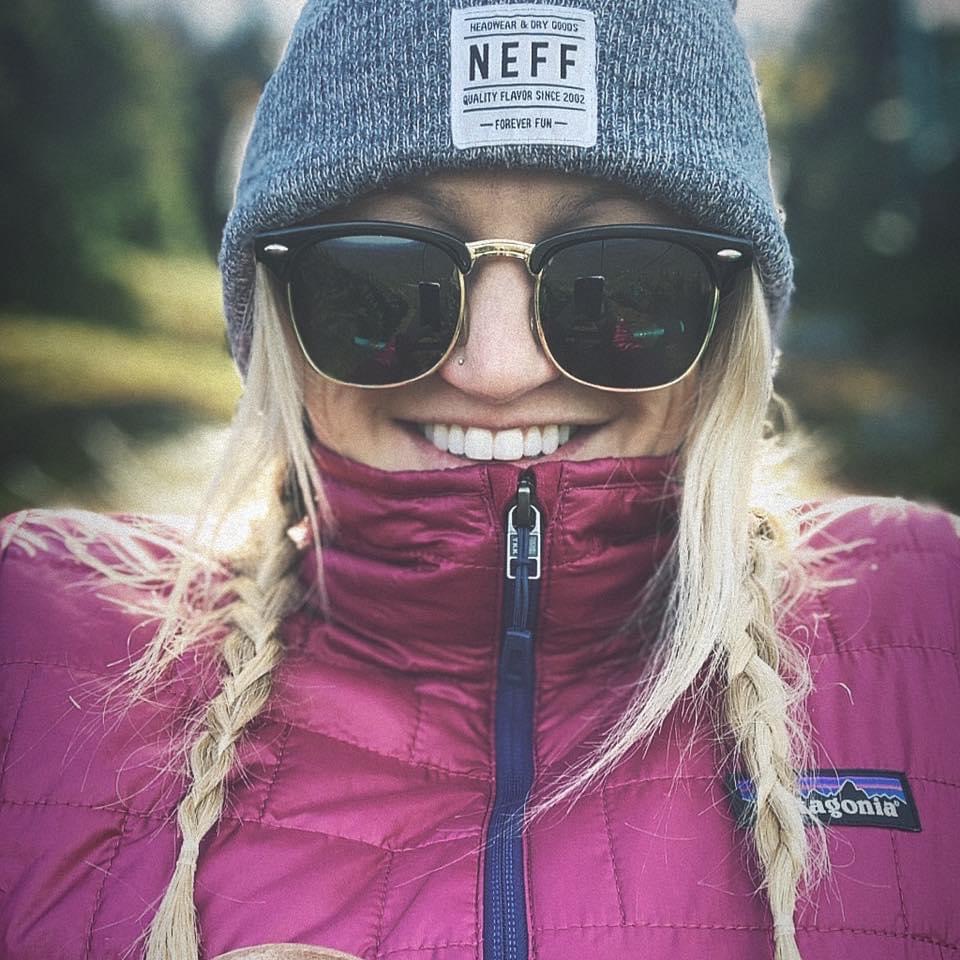 Hi! I'm Emily Crofton. I am a Freelance writer and photographer based out of Burlington, VT, specializing in telling outdoor stories for brands interested in creating engaging content. I am also a Freestyle Ski Coach, Certified Health Coach, and passionate outdoor enthusiast. When I'm not writing or capturing moments, you can find me skiing, hiking, biking, camping, or adventuring with my dog. You can reach me through my website or on Instagram!